Planning your wedding is an exciting time! Everything has to be perfect. Which is why you WANT to find your venue and hire your wedding professionals far in advance to ensure you get your dream team of vendors. We all know how overwhelming it can be to plan your wedding and that's even if you've hired a wedding planner. 
There are SO many different wedding industry professionals, especially in Central Florida. How do you know if you're hiring the right person or company?? I want to make things easier on you when it comes to hiring your beauty team! I've put together a list of 8 things you should look for when hiring for bridal hair and makeup.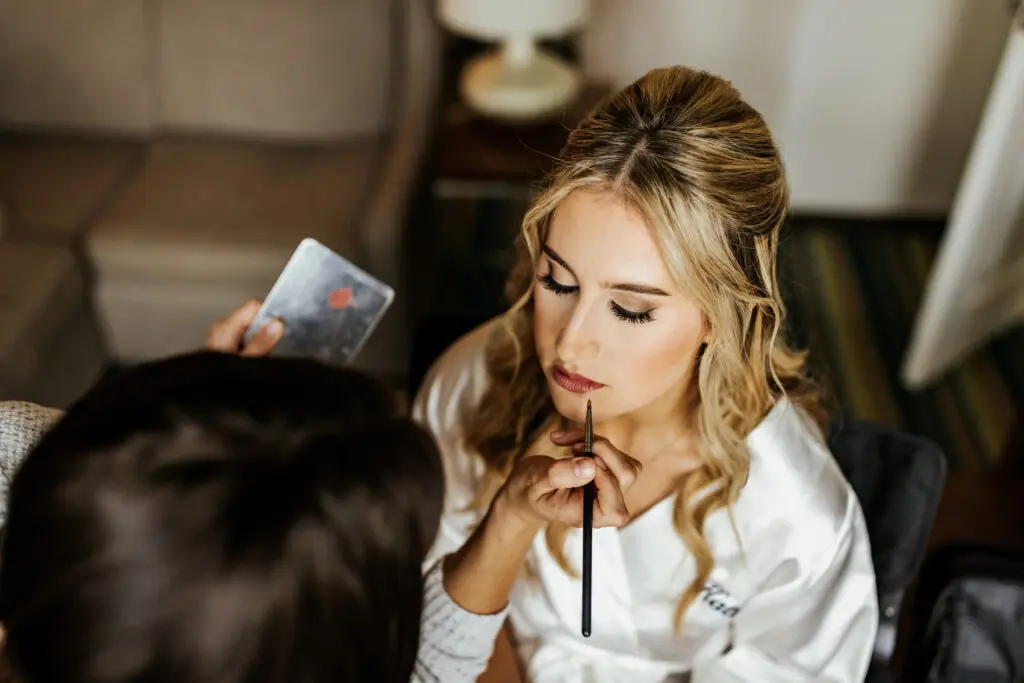 8 Things You Should Look For When Hiring Bridal Hair & Makeup
Make sure they're the real deal.

Professionals will:

be licensed and insured.

know the latest products, techniques and trends.
be up to date on sanitization and safe practices.
have the necessary supplies, equipment and lighting needed for the job

Read the reviews!! It's even better if they have multiple reviews on different sites such as:

Google
The Knot
Wedding Wire

Do your research. You should be able to find the beauty team or professional in multiple ways. 

Do they have a website?
Are they on some of the main online wedding websites?
Trust vendor referrals! They know first hand the best in the industry.
Are they active on social media?

Check out their portfolio.

The hair & makeup aesthetic should align with your vision.

They've done the same type of look you desire.

Keep in mind whoever you hire will be with you ALL morning on the BIG day.

You should like them and their vibe. 

They should be dependable.

Seek out excellent communication skills.

Be wary of people who never respond to your emails or phone calls. 

Your experience should be a smooth process from beginning to end.
They should instill confidence, not cause stress.

You get what you pay for!

If you are looking for cheap prices, you cannot expect quality work. 

Compare costs from different companies. If pricing is similar but your favorite is slightly higher, don't let that deter you.

 

Makeup Artists & Hairstylists should have extensive experience and quality products to show for it. 

Find out how long have they've been doing weddings.
Ask what products they use.
They should provide you with a timeline for the wedding day.
Ultimately, the beauty team you choose should immediately inspire confidence and trust. Be safe and hire a dedicated professional or team and rest easy knowing you'll get the best possible beauty experience on your wedding day!
Vendors for Katie & Ryan's Big Day:
Orlando Wedding & Party Rentals