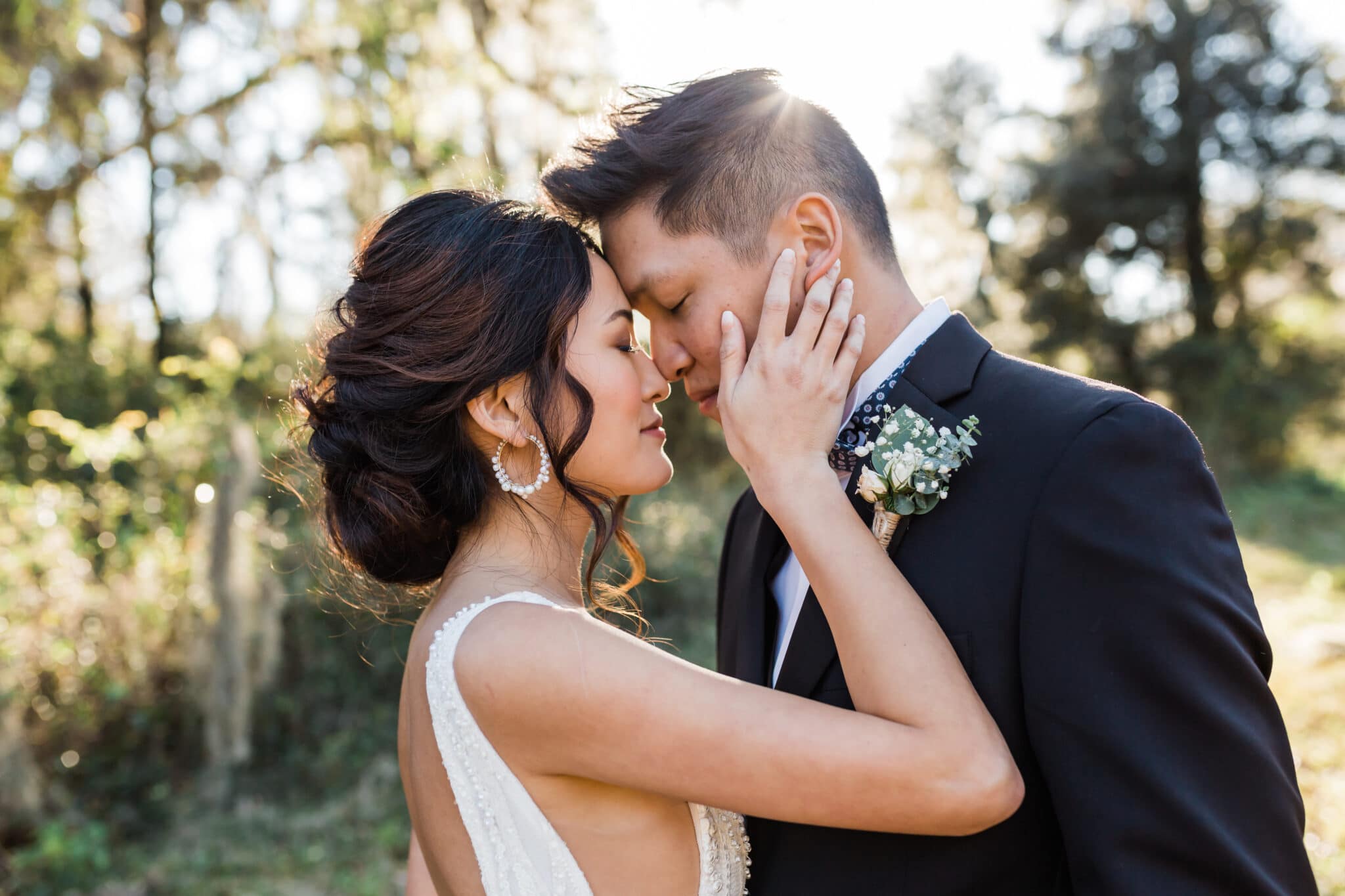 Your Wedding Experience
"I want to look like myself but better." The most requested statement that we hear. It's our job to fulfill that wedding makeup dream for the bride. We strive to find that sweet spot of what will look great in person as well as in pictures. It's all about balance. With M3's Orlando wedding hair and makeup services, what you end up with is a more perfect version of yourself!
We want your big day to be as stress-free as possible. From the very beginning to the end. With the right professional makeup artists, design team, pampering, and personal attention, the bride will have the confidence she needs to make it through her special day.
To help us give you an accurate quote in Orlando Fl, Winter park, and the surrounding areas, you'll want to have an idea of the following:
What is your Central Florida wedding date?

How many in your bridal party that need wedding hair and makeup?

Do you want a beauty preview trial?

What is your venue?

What time is your ceremony?

Do you want all-day touch-ups and a new look for the reception?
Beauty Preview Wedding Trials
A beauty trial is a test-run with your Orlando makeup artist and/or hair stylists so you can get a good idea of what to expect on your wedding day. A beauty preview is not required. Many of our brides come from out of the state or country searching for Orlando wedding hair and makeup so unfortunately, a trial is not possible. However, that doesn't stop us from providing outstanding results every time.
A beauty preview is a chance to try a few things out and get to know your Orlando makeup artist and hair stylists better before your important day. We do these at our highly recommended salon in Winter Park or sometimes at your home or hotel if more convenient and at special request.
Typically trials are done at a very low rate in the hopes that you will love our work and book with us that day.
Orlando Wedding Hair and Makeup Service
M3 will coordinate all the details with you or your planner to show up at your location to provide full-service high-end beauty services for the bride and her bridal party and wedding guests as needed (number to be determined in advance).
False Lashes
We always have an assortment of false lashes on hand. The styles of the lashes go from extremely natural to Va Va Voom! They are a little extra but they are well worth it.
Airbrush Makeup Artists

This a red-carpet service upgrade that many of our brides simply fall in love with. Unlike traditional makeup, airbrushing sprays a fine mist so the makeup blends evenly on the skin. Our foundations provide the flawless coverage of your preference (from sheer to full) and minimizes skin imperfections. The result is a natural and flawless finish. Airbrush is long lasting, up to 12 hours and HD quality.
Personal Makeup Lessons
This would be a 90 Minute lesson one on one where we use our years of experience to teach you some tricks. In this session, we would begin with a review of your makeup supplies (what to keep and what to toss).
Then your M3 Orlando makeup artist will do a full makeup demonstration on you and will target all of your concerns.  She will also give you tips and techniques along with some of her favorite product picks. Take the guessing out of makeup products and application, let an award winning professional teach you how to do your own makeup and what will look best on you.
Our job is to not only make you feel more confident with your makeup but also with yourself.