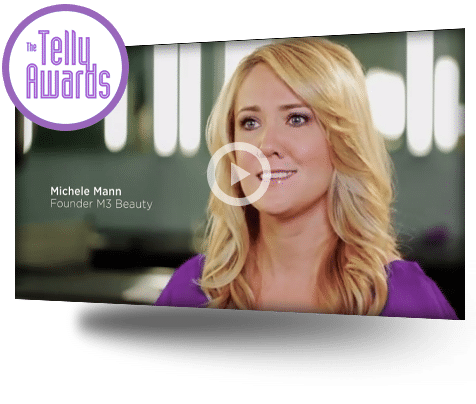 M3 is an on-location makeup artistry and hair services company that sets a new standard for talent, experience, and professionalism. Our team is based out of Orlando. We travel extensively throughout Florida and fly worldwide as needed. There is no project too big or small. We do fashion, print, television, film, celebrities, and also special fx. We work with actors and models, filmmakers, art directors, shooters, heads of production, business leaders and we have an extensive portfolio of work with Fortune 500 companies.
What Does M3 Stand For?
M3 Makeup was founded in 2010 by our fearless leader, Michele Hundley. As the years went by, the business prospered and then tragedy struck. In early 2104 Michele was diagnosed with an aggressive form of leukemia. In order to save her life, she had to endure a double cord blood transplant which had a very long recovery time.
Being the heart of the company had a direct influence on M3 as a small business. Now with her back at the helm, M3 is beginning to make a comeback. M stands for Michele. Three is representative of time; the past, present, and future. M3 has been on a journey and we still have more of a story to tell as we embark on new adventures.
We're a Team
Reputation is the lifeblood of a service company and ours is no exception. Michele Hundley, owner of M3 in Orlando, rigorously ensures that every member of the team has extensive training, experience, and talent. This means you're going to get consistent service, great communication, and excellent results on every project.  This also means that on larger projects with larger staffing needs you can relax – it only takes one phone call.  And about our reputation – we invite you to browse reviews from our wonderful clients.
<Interested? Contact us today!
Our Philosophy = No Stress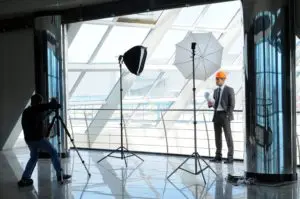 Contrary to popular belief (and the so-called reality TV shows), makeup and hair is not a contact sport. We don't buy into the diva point-of-view and we don't do drama. Every member of our team is a consummate pro that will keep cool under pressure and deliver 100% from start to finish. Relax, kick back, and let us help you make every shot perfect.
Specializing and Training
We are serious about our craft. We also believe that it takes more than raw talent and a big makeup kit to succeed. Training and experience are a big focus at M3. All of our makeup artists either have extensive professional training in a school dedicated to makeup or have completed an extensive apprenticeship program under Michele's careful guidance (and sometimes both!). All of our hair stylists have completed formal cosmetology training and have years of high-end salon experience under big names. We aren't messing around, we know our stuff.
Our Specialties
Flawless beauty makeup
Airbrush makeup
On-location makeup artists and hair stylists
Out-of-this-realm character makeup design
Prompt, business-minded response to booking, scheduling, and working
Makeup Lessons
If you want a quote or have a few more questions you can call us at 321-549-3183 or complete our online form. We look forward to hearing from you.